Conditional logic fields allow you to collect the data you need in specific cases and conditions. Fields will appear based on the user's selection(s).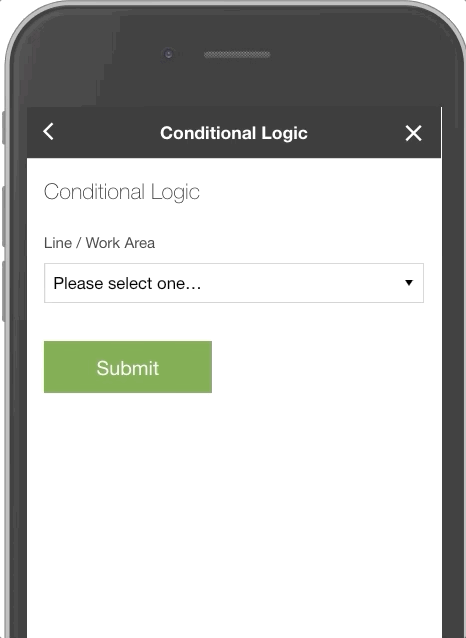 Adding Conditional Fields to you Forms
Adding conditional fields is quick and easy. Just follow these steps:
STEP 1
Enable the conditional logic feature by checking the "Add Conditional Logic" checkbox for a field in Form Builder.

STEP 2
Set which field and it's selection will display the field you are working on. For example, this is what our sample above looks like in Form Builder: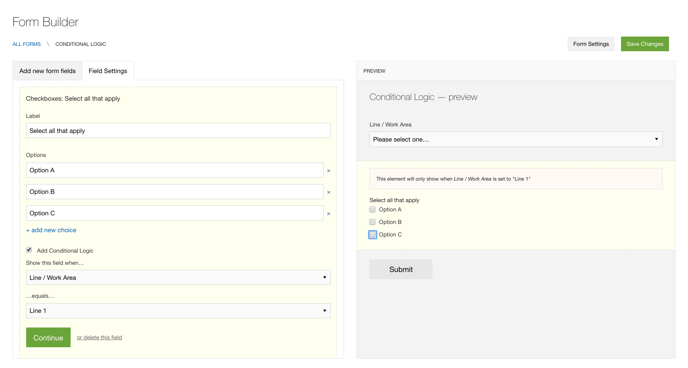 And that's it!
Now your checkbox field will only show if Line 1 was selected in the Line / Work Area field.
Tip!
You can build conditional fields on top of one another for cases where there are more than one condition.
Want to learn more?
Watch this quick tutorial on our Conditional Logic fields