Use Form Reports to review your data and create/export reports
Every form submission is recorded in Form Reports. From this page, you can filter the data for exactly what you're looking for, then download a CSV of a completed report.
STEP 1
Choose the form you would like to review from the Form Reports list.
STEP 2
Filter the data by:
Submission date using the date pickers
Search term using the search filter bar
STEP 3
Tap Download All to download a CSV of the filtered data.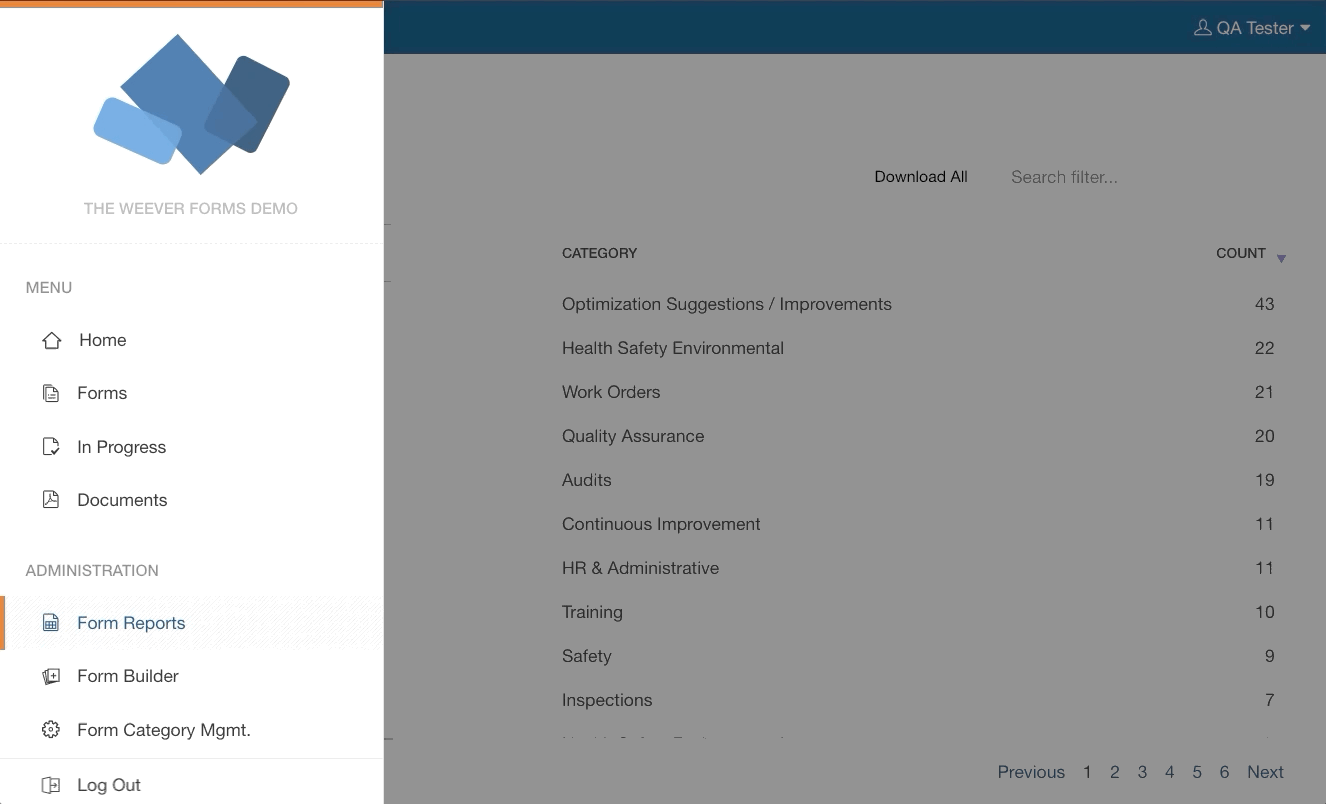 Tap Show Details to review the form submission data or email a copy of the submission.