How can I award points to more than one user?
Use the bulk rewards tool to award points to groups of users
Easily award (or remove) points from a group of users using the bulk rewards tool in User Management. To use this tool, follow these simple steps: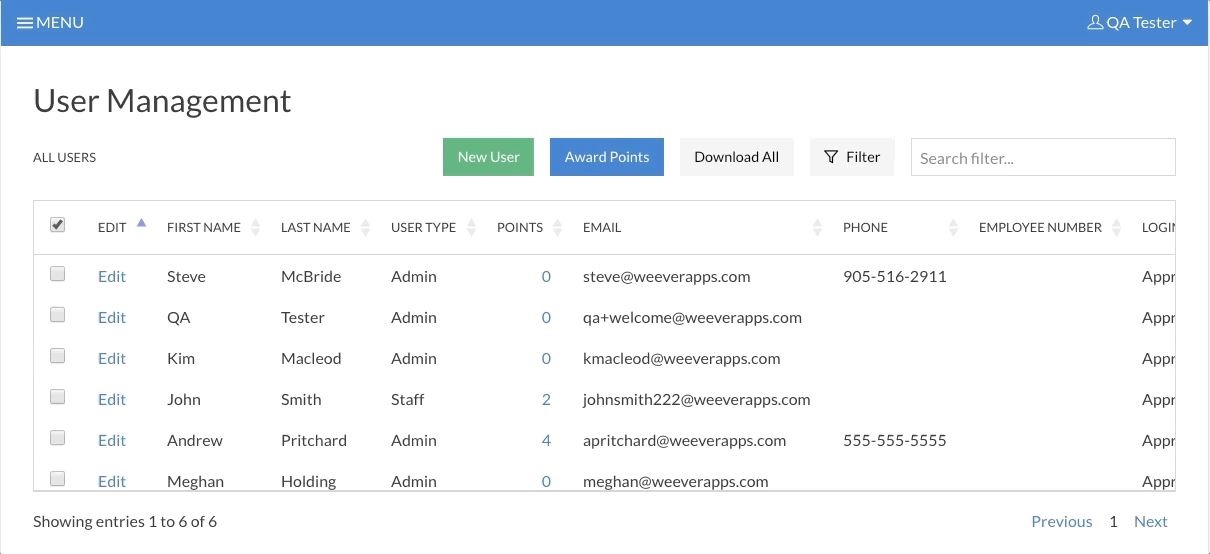 STEP 1
In User Management, tap the new Filter button to filter your users (ie. just supervisors).

STEP 2
Choose the employees you would like to award points to by checking the checkbox beside their name
STEP 3
Tap the Award Points button, fill out the form, and submit!
Your users will receive an email notification when you award or remove points.
Tip!
You can also add or remove users in the Award Points form.