Delete the forms you don't need anymore in Form Builder
If you no longer need a form or it's submissions in your Weever Forms, you can easily delete the form in Form Builder.
Note
Deleting a form in Form Builder will also delete that form's submissions from the system. Deleting a form cannot be undone.
To delete a form in form in Form Builder, follow these easy steps.
STEP 1
From Form Builder, tap Delete beside the form you want to delete.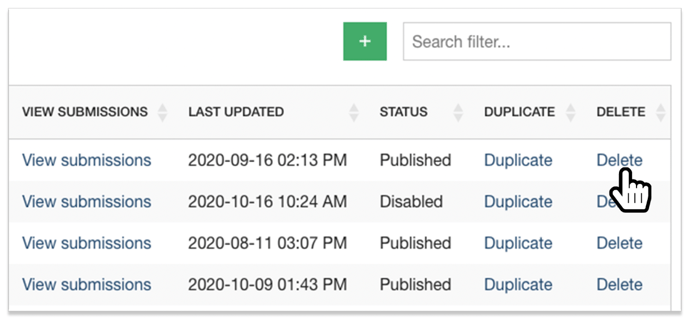 STEP 2
Check the "Yes, I would like to delete this form and all related data." check box, and tap Delete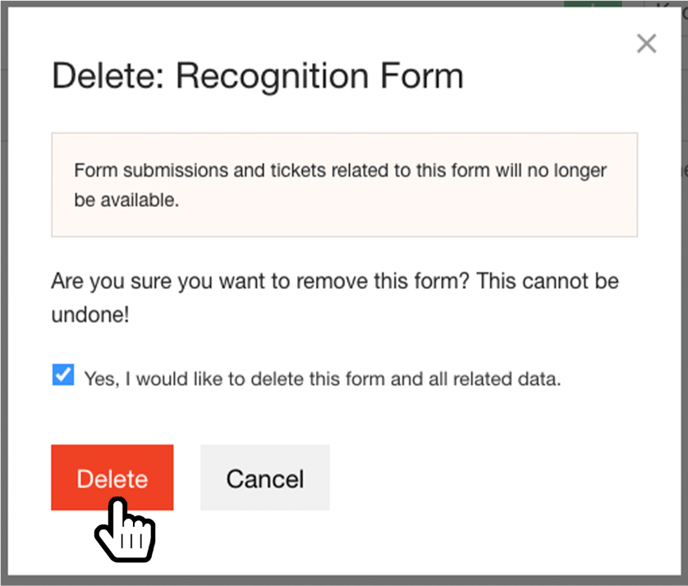 AND THAT'S IT!
Now the form and it's submissions will be removed from the system.
Note
Consider exporting that form's submissions before you delete the form so you can maintain a record of all the submissions.
Tip
If you want to keep the form submissions of a form in the system, but want to prevent users from submitting the form, just change the form status to Draft in Form Builder.