Set a form owner so administrators know who to talk to if they need to make a change to a form
Prevent unauthorized changes to your forms with the Form Owner feature in Form Builder. This field allows you to add a name or team to your forms so administrators know who to come to if they want to make any changes to the form. This prevents people from making changes and creating problems in any corresponding reports. This feature is available in Weever Forms.
To add a form owner to your forms, follow these simple steps:
STEP 1
In Form Builder, tap edit on the form you want to add an owner to.

Step 2
Tap Form Settings and add the owner of the form in the Form Owner field. Tap Save to save your work.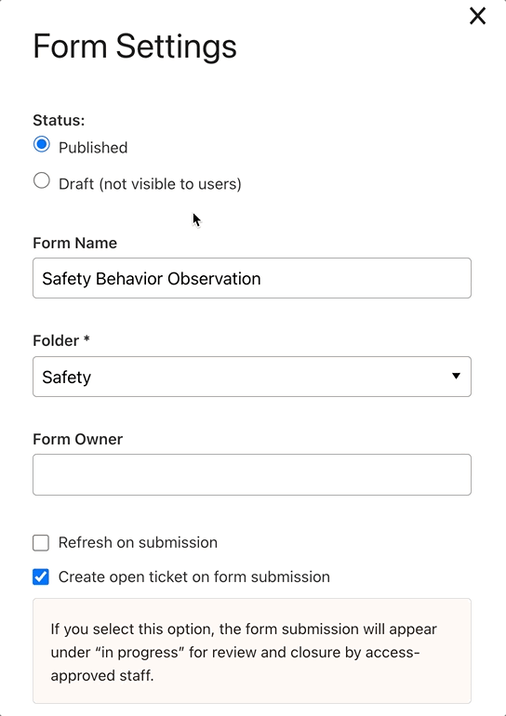 Tip!
This field is free text so you can add the name of a group or team to this field if you need.
And that's it!
Now administrators will be able to see who the owner of the form is in the Form Owner column in Form Builder.