Capture a video on site and upload it to your form submission with the Video Upload field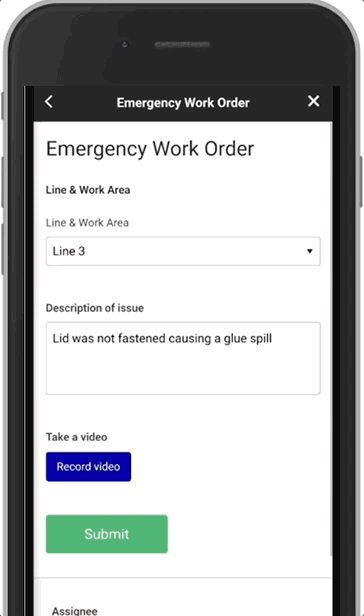 Sometimes taking a picture just doesn't cut it. You can now capture a video directly from Weever and upload it with your submission - it only takes two clicks!
---
STEP 1
Add a "Take a video" form field in your Form Builder.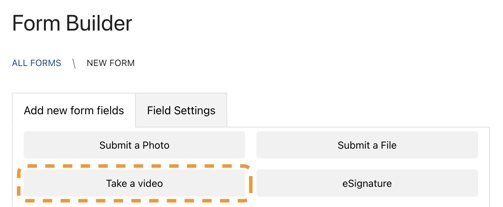 STEP 2
Open the form, tap "Record video" and start recording.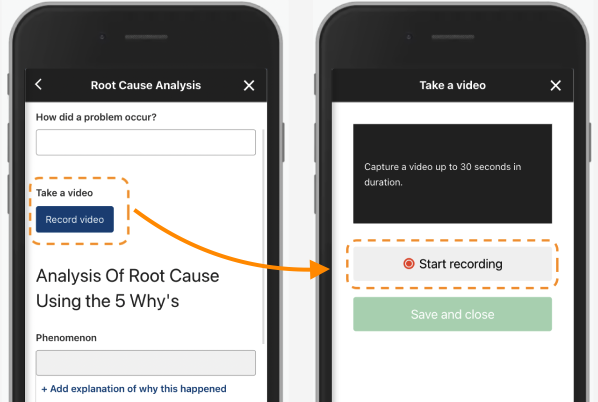 Please note that you can only capture a video up to 30 seconds in duration.
STEP 3
If you're not happy with your video, simply tap the "Retake video" button. Once you're good to go, tap "Save and close" and continue filling out your form.
You'll now be able to see a thumbnail of your video in the form. If you change your mind, you can go back and tap the "Retake video" button or remove the video altogether.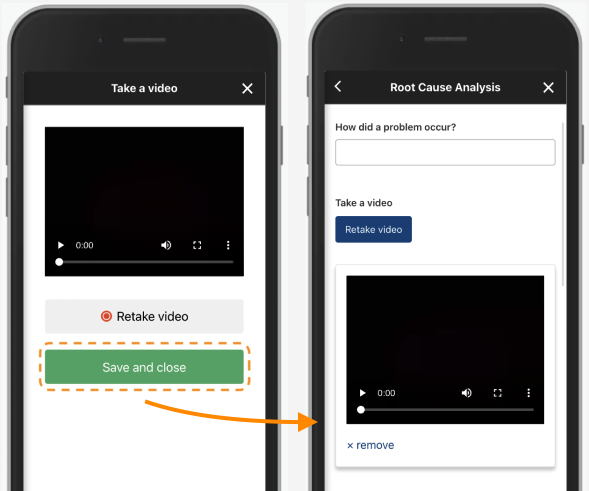 And that's it!
You can review the videos directly from the flat list view of all your submissions in Form Reports. If you export your data from Form Reports you will also be able to access your video through a direct link.