How to quantify checkbox and/or multiple choice audit responses
Have you ever wanted staff to provide a "score" for a qualitative response? For example, if a person's knowledge of a subject is "good", then add 3 to their score. Use Weever's scorecard fields to collect this data in your forms. You can collect scores with the Multiple Choice Score and Checkboxes Score fields.
Follow the simple steps below add scorecard fields to your forms: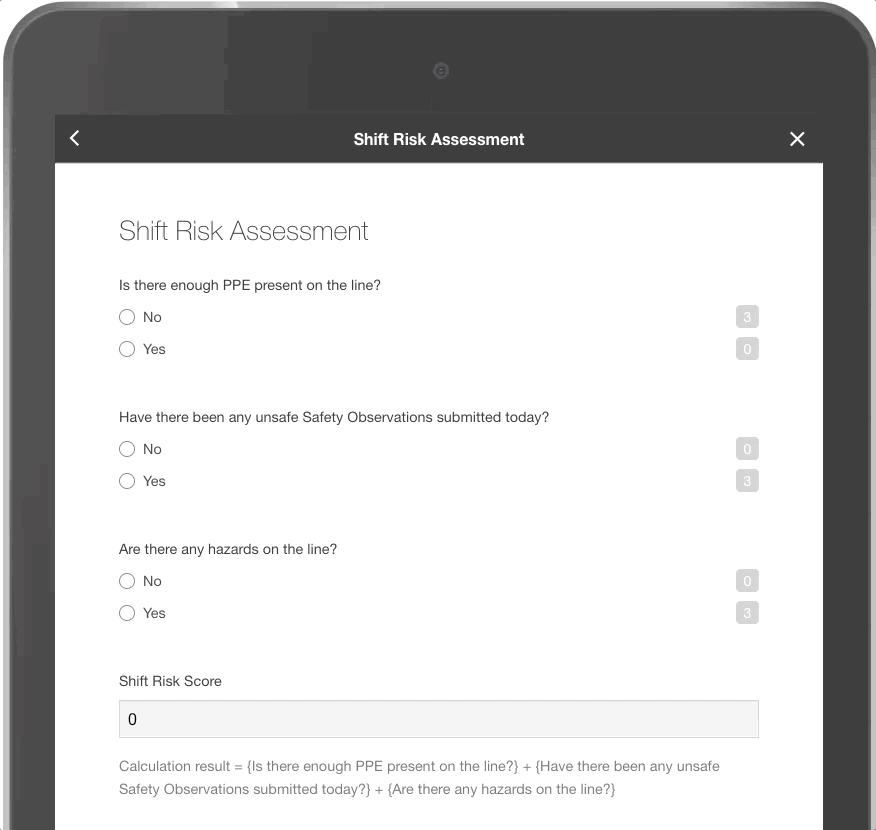 Step 1
Add the scoring fields to your form by tapping them in Form Builder. Configure the fields by adding your desired labels and point values to each option.
Keep in mind that the point value beside each option will be added to the form's score if a user selects it.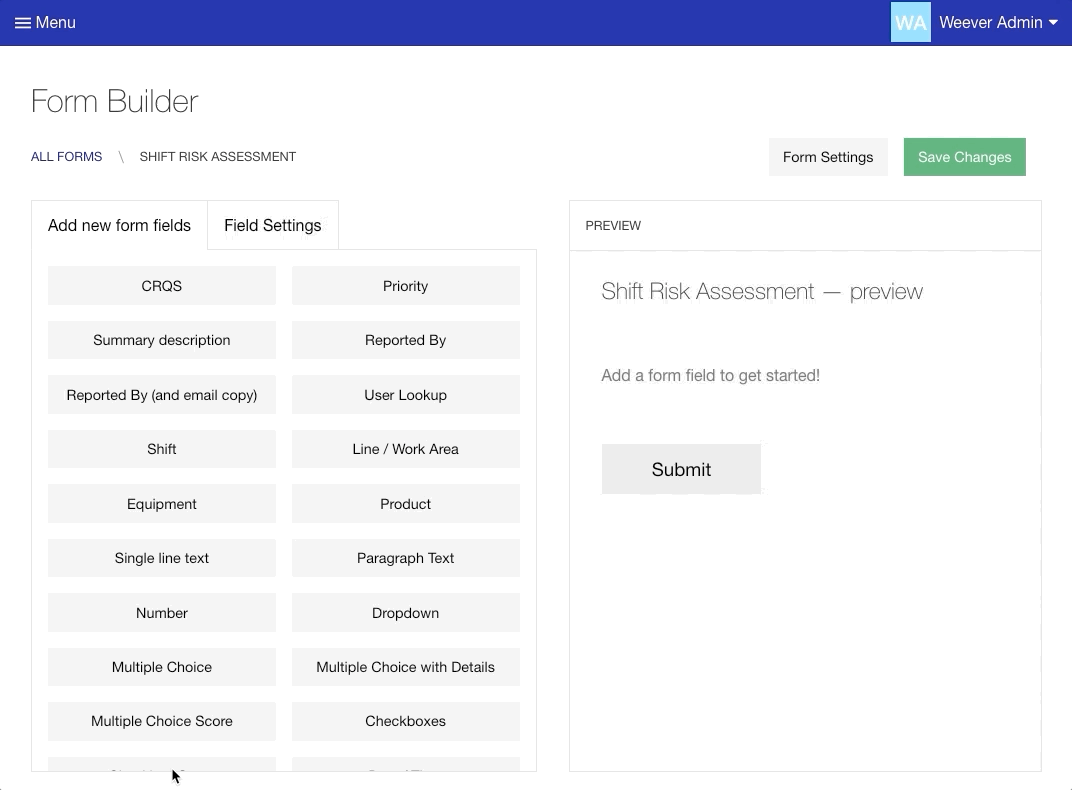 Step 2
Add a Calculation Result field to your form and update the label.
Tap the "Select a form field" button then choose each scorecard fields in the dropdowns to combine all the values in your scorecard fields.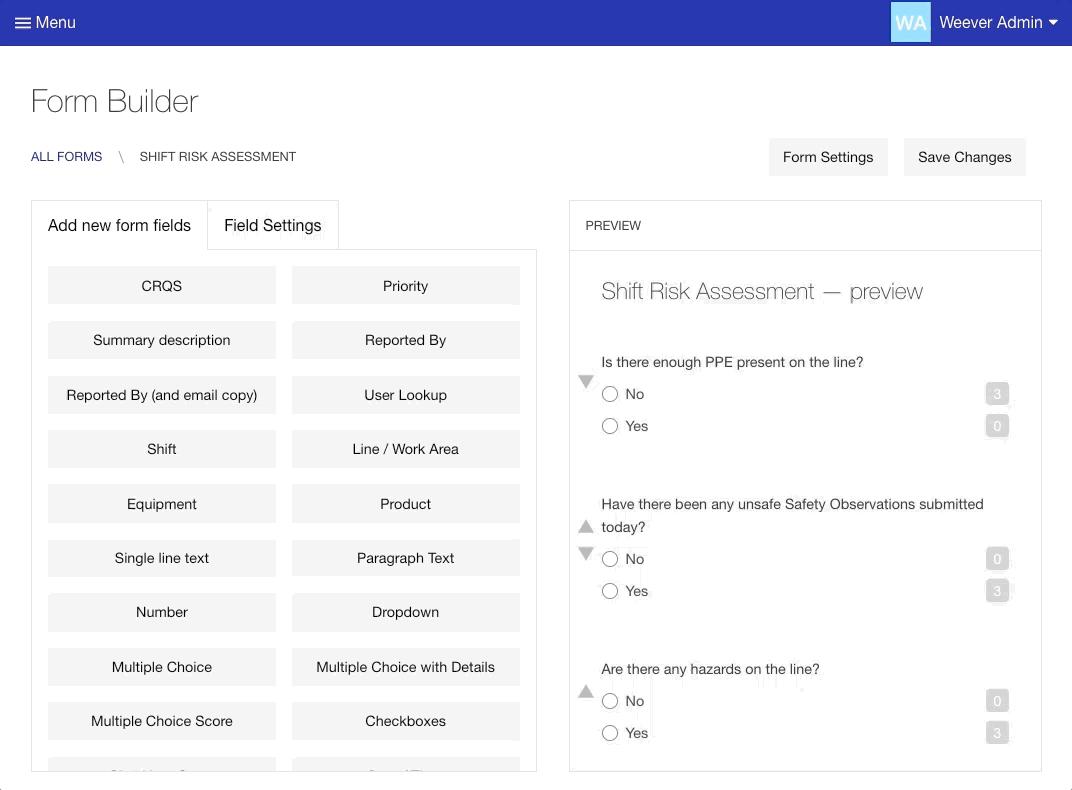 And that's it!
Now your staff's submissions will contain the calculated audit score for reports. You can also use scoring fields to build quizzes with the Weever Training add-on. To learn more, check out this article.