Here are the basics of building forms in Weever's Form Builder
NOTE
Form Builder is only accessible to users with administrator access in Weever.
This article covers:
---

Creating a new form
To create a new form navigate to Form Builder from the menu. Next tap the green New Form button.

Adding and configuring form fields
All the fields available to you are found in the "Add new form fields" panel in Form Builder. To add a new field to your form, tap the field name and it will be added to your form in the Preview panel.
Configure the selected field in Field Settings. This section allows you to do things like change the field label, make the field required, add conditional logic, delete the field, as well as any other settings available for the selected field.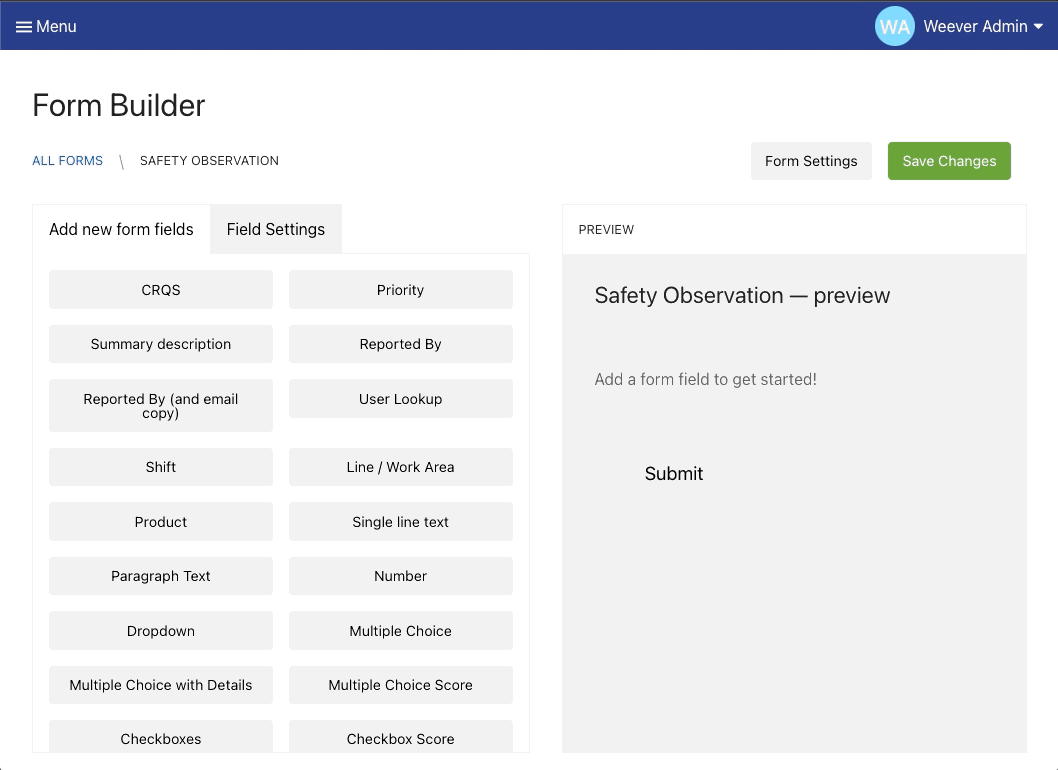 Move fields in your form by tapping the arrows on the field up or down to the appropriate position.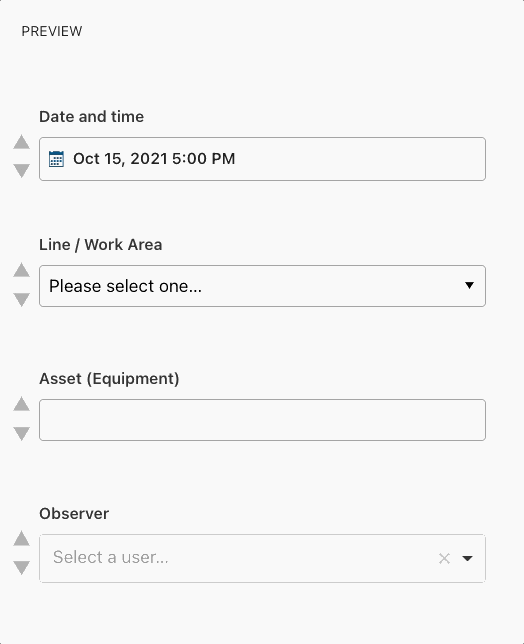 When you add a new field, it will be added to the bottom of your form. If you want to add a field to a specific spot in your form, select a field in your form, then add your new field. The new field will be added directly below the selected field.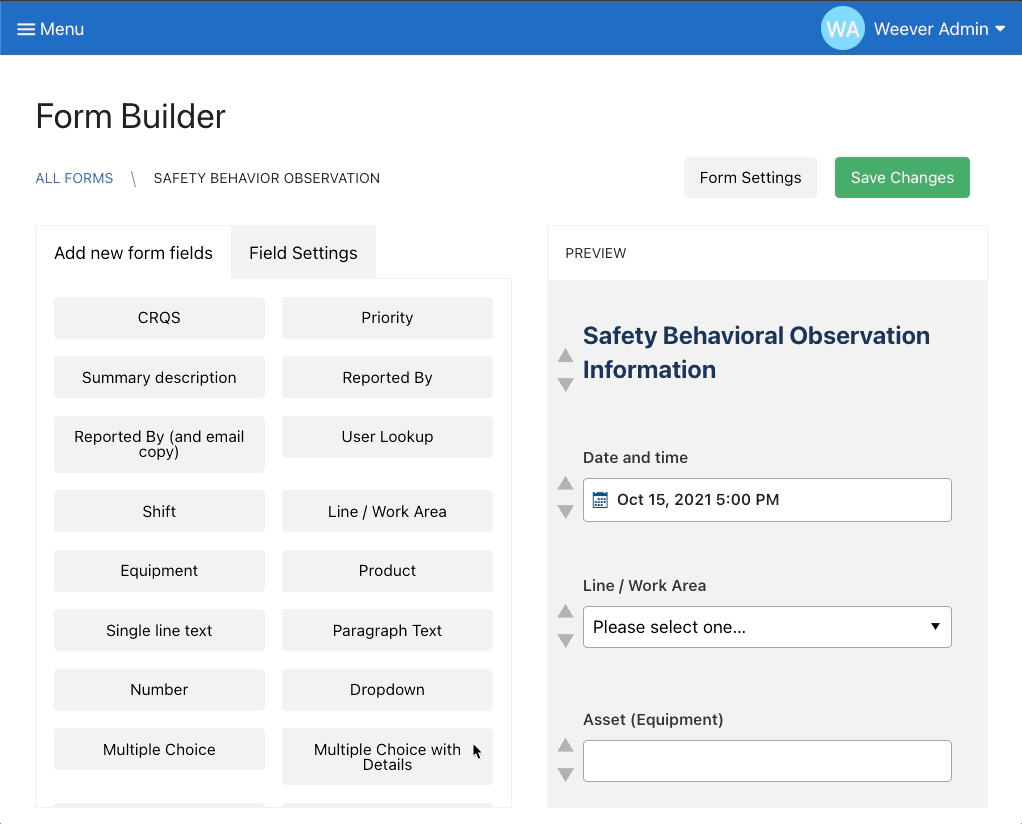 Form Settings
This section is is where you can control the settings of your form.
To updated your form settings, tap the Form Settings button.

In this space you can update:
Status
Set the status to "

Published

" if you want your form to appear in the Forms list so your users can submit the form.

Set the status to "Draft" if you don't want your form to appear in the Forms list. This is helpful if you still have work to do on your form, or you no longer require users to submit the form, but you want to keep the submission data in Weever.
Folder
Select the form folder or subfolder you want your form to be located in from the Forms list. Folders and subfolders can be controlled in Form Folders.
Form Owner
Add your form owner so other admins know who to contact if they want to make changes to the form.
Form Workflows
Email Recipients
Any email addresses entered into this field will receive a PDF copy of the form submission in their inbox. This email is only sent on the first submission of the form, not when a form is edited from In Progress.